Jonahre recommended Films: (click to rotate)
---
Please submit films you suggest are Jonahre films, reviewing them using the Jonahre film questionnaire and we will share and post your suggestions and questions according to the Jonahre model.
---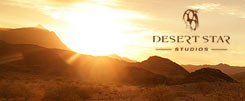 JONAHRE, FILMS AND ART will, in partnership with Charis Productions, set a blueprint with the making of the movie, The Lamb that will be filmed on Desert Star Studios. This first film will set a pattern by which subsequent faith films will be made at Desert Star Studios and impact a world-wide audience with a new genre for transformational stories that will resonate with audiences in their cultures. This initiative and opportunity paves the way for a new paradigm for using the visual arts globally as a means of presenting the Gospel of Christ to the world's diverse ethnical people groups through stories. The goal is to bring the witness of Biblical truth through stories for each culture to speak to the souls of people in ways to which they can relate
We are thrilled for the scope and vision of this project and the unique niche that this fills in a world market for film storytelling. A movement to evangelize the lost in their own cultural contexts through film stories has the potential to spearhead a movement from Desert Star to the ends of the earth.

Featured Films

---
Captive
CAPTIVE, based on a miraculous true story that drew the attention of the entire nation, is a thrilling drama about the spiritual collision of two broken lives. When Brian Nichols - on the run as the subject of a city wide manhunt and desperate to make contact with his newborn son - takes recovering meth addict Ashley Smith hostage in her own apartment, she turns for guidance to Rick Warren's best-selling inspirational book, The Purpose Driven Life. While reading aloud, Ashley and her would-be killer each face crossroads where despair and death intersect hope. David Oyelowo, Leading actor in Selma, and Kate Mara, starring in the upcoming Fantastic Four film this summer, bring their incredible talent as Brian and Ashley in this film. The film will be released nationwide September 18th.
What leaders are saying about CAPTIVE:
"Newsweek called Ashley's capture one of the "top 10 media events of the decade"
"Powerful true story of faith over fear," Dick Rolfe, Dove Foundation
"This is THE movie I intend to give my full support in supporting in 2015," Rick Warren, Saddleback Church
---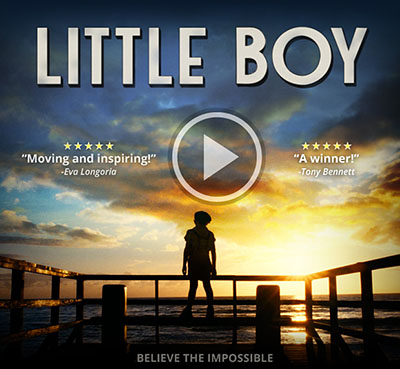 Little Boy
Many in Hollywood are saying Jakob Salvati, the amazing new actor who plays the 8-year-old in the upcoming feature film, Little Boy, deserves an Academy Award for his performance. To top that off, we're honored to announce two prominent family organizations have awarded Little Boy their highest honors.
"5 out of 5 doves!" "A movie you must not miss!"
- Dove Foundation
"A deeply moving story of family, friendship & the power of faith."
- Parents Television Council
Reviews

---
The Blind Side

The Blind Side is a film about God, family, relationships and ultimate love. It depicts the remarkable true story of Michael Oher, a homeless African-American youngster from a broken home, taken in by a well-to-do white family who help him fulfil his potential. At the same time, Michael's presence in the Touhys' lives leads them to some insightful self-discoveries of their own.

It communicates Biblical truth to transform culture, introducing the audience to the alternative lifestyle of the believer on several levels. Not only does it challenge the status quo of the gap between America's "have and have nots" but it speaks of what can be, how the have's can contribute to embetterment of American society by one family changing one person's life for the better. Leigh Anne Tuohy (Sandra Bullock) is authentic in her behaviour of a Christlike lifestyle. Her friends- compliment her on the good deed of adopting Michael, but in the same breath caution her on the fact that she has a teenage daughter and it might not be a great idea to bring a hulking figure of a young black man from the streets into her house hold. Her response is one of indignation as she explains that to her this is not just a good deed for the sake of appearances but it is done out of love.
Films in Development

---
The Lamb

In a world torn apart by religious and political conflict, in a time of promise and expectation, an astounding story of reconciliation unfolds.

The Lamb is a heartwarming story of a Jewish father, Mattias, and his young son, Joel. Mattias is an intensely religious man whose life is shattered by the death of his eldest son, Aaron. Driven by grief and anger, Mattias renounces God and turns his back on the family he once treasured. Neglecting Joel, he struggles to come to terms with his pain and loss. In a desperate attempt to win back his father's love, Joel makes a devastating sacrifice that not only breaks the hardness of his father's heart, but could change their entire world forever.